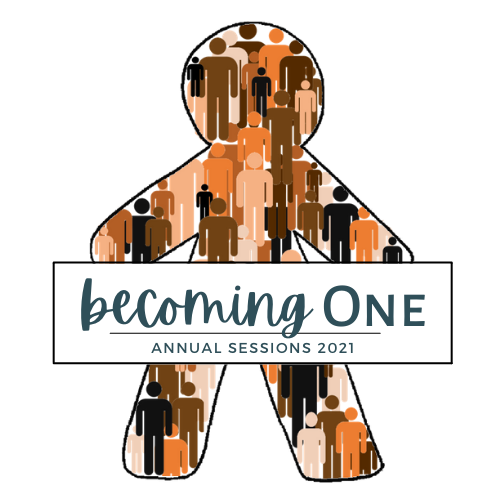 "I therefore, the prisoner in the Lord, beg you to lead a life worthy of the calling to which you have been called, with all humility and gentleness, with patience, bearing with one another in love, making every effort to maintain the unity of the Spirit in the bond of peace. There is one body and one Spirit, just as you were called to the one hope of your calling, one Lord, one faith, one baptism, one God and Father of all, who is above all and through all and in all."
Greetings Sisters and Brothers,
We serve an amazingly faithful God, full of patience, love, mercy and grace. We praise God that we have made it this far considering the year we have all experienced. We are pleased to host 2021 Annual Sessions June 18th-19th at the serene surroundings of the Amigo Centre in Sturgis, Michigan.
Our theme this year derives from the thought "Becoming One" sculpted from Ephesians 4:1-16. The Conference gathering goals are (i) transformation, (ii) relationship and (iii) equipping. These goals triggered the team to create some amazing seminars.
We invite you to take this amazing journey with us. Considering what the entire world has experienced this last year and throughout, we are humbled to equip participants with the keys to "Becoming One" by taking part in worship, worshipful work and seminars.
We have some wonderful guest speakers and instructors ready to join us as we work to become one with each other and with God.
Annual Sessions Planners,
-Wanda Bradford, Jeremiah Chuiha, Muthoni (Gladys) Maina, Izaete Nafziger, and Shawn Lange
Registration will open in April!
2021 Reports from MCUSA Related Agencies