ANNUAL SESSIONS 2021
A Hybrid Event
Greetings Sisters and Brothers,
We serve an amazingly faithful God, full of patience, love, mercy and grace. We praise God that we have made it this far considering the year we have all experienced. We are pleased to host 2021 Annual Sessions June 18th-19th at the serene surroundings of the Amigo Centre in Sturgis, Michigan.
Our theme this year derives from the thought "Becoming One" sculpted from Ephesians 4:1-6. The Conference gathering goals are (i) transformation, (ii) relationship and (iii) equipping. These goals triggered the team to create some amazing seminars.
We invite you to take this amazing journey with us. Considering what the entire world has experienced this last year and throughout, we are humbled to equip participants with the keys to "Becoming One" by taking part in worship, worshipful work and seminars.
We have some wonderful guest speakers and instructors ready to join us as we work to become one with each other and with God.
Annual Sessions Planners,
-Wanda Bradford, Jeremiah Chuiha, Muthoni (Gladys) Maina, Izaete Nafziger, Shawn Lange, and Anna Board (IMMC).
VIRTUAL PACKET
Please review all documents before June 18th.
What is a hybrid event?
Annual Sessions 2021 is a hybrid event. The activities on Friday, June 18th will be completely virtual.
For those who feel comfortable, we will gather in-person at Amigo Centre in Sturgis, MI on Saturday, June 19th. Worship and worshipful work will also be live streamed for those who prefer to participate virtually.
What COVID19 Precautions are being taken?
We do hope that everyone is able to be vaccinated before we gather in-person. We will still be following the appropriate protocols for COVID safety including physical distancing and required mask-wearing. Amigo Centre must abide by Michigan's statewide regulations. We ask for flexibility and grace as we keep an eye on the ever-changing circumstances of the pandemic.
What if I'm traveling long distance?
Lodging on Friday evening is available for those traveling three or more hours to Amigo Centre. Due to COVID-19 protocols, only members from the same household are permitted to stay in the same room.
During the afternoon/evening, there will be gathering rooms set up at Amigo that will allow for participation in the virtual portions of Annual Sessions.
Registration OPEN
More information on registration and event details can be found here:
2021 SEMINAR TOPICS
For those attending in-person, seminars will be held on Saturday, June 19th.
We encourage you to review the seminar descriptions before you register.
"Insights into Grief" by Dr. Dorothy Foster from Real Perspective Counseling in Detroit, MI.

In this seminar we will discuss grief stages, four tasks of mourning, and  biblical truths into grief.

"Missional Discipleship Initiative" by Marvin Lorenzana and Karla Minter, Mennonite Mission Network

Did you know there is a missional discipleship movement already growing within IMMC? Come to hear stories of disciples making disciples, igniting a missional movement using the biblical foundations and gifting of Ephesians 4."

Intercultural Competency-"

Planning for Change: Next Steps on the Conference Journey"

by Nekeisha Alayna Alexis, Anabaptist Mennonite Biblical Seminary

The work continues! Now that we have a clearer snapshot of the conference, in this moment; congregational and leaders' needs around intercultural competence, undoing racism and building greater equity and justice in conference life together, we are ready for the next steps! This session will support the conference's work to translate this information into action by exploring the updated intercultural relationality proposal in light of what I refer to as the Four Quadrants of Change. Nekeisha will help people think carefully about ways to examine and implement the steps in this updated proposal to help keep the movement flowing!
Click on the link below to access all of the the documents that you will need for this year's Annual Sessions.
2021 Reports from MCUSA Related Agencies
Farewell Celebration for Dan!
June 19th, 4:30pm
Amigo Centre, Sturgis, MI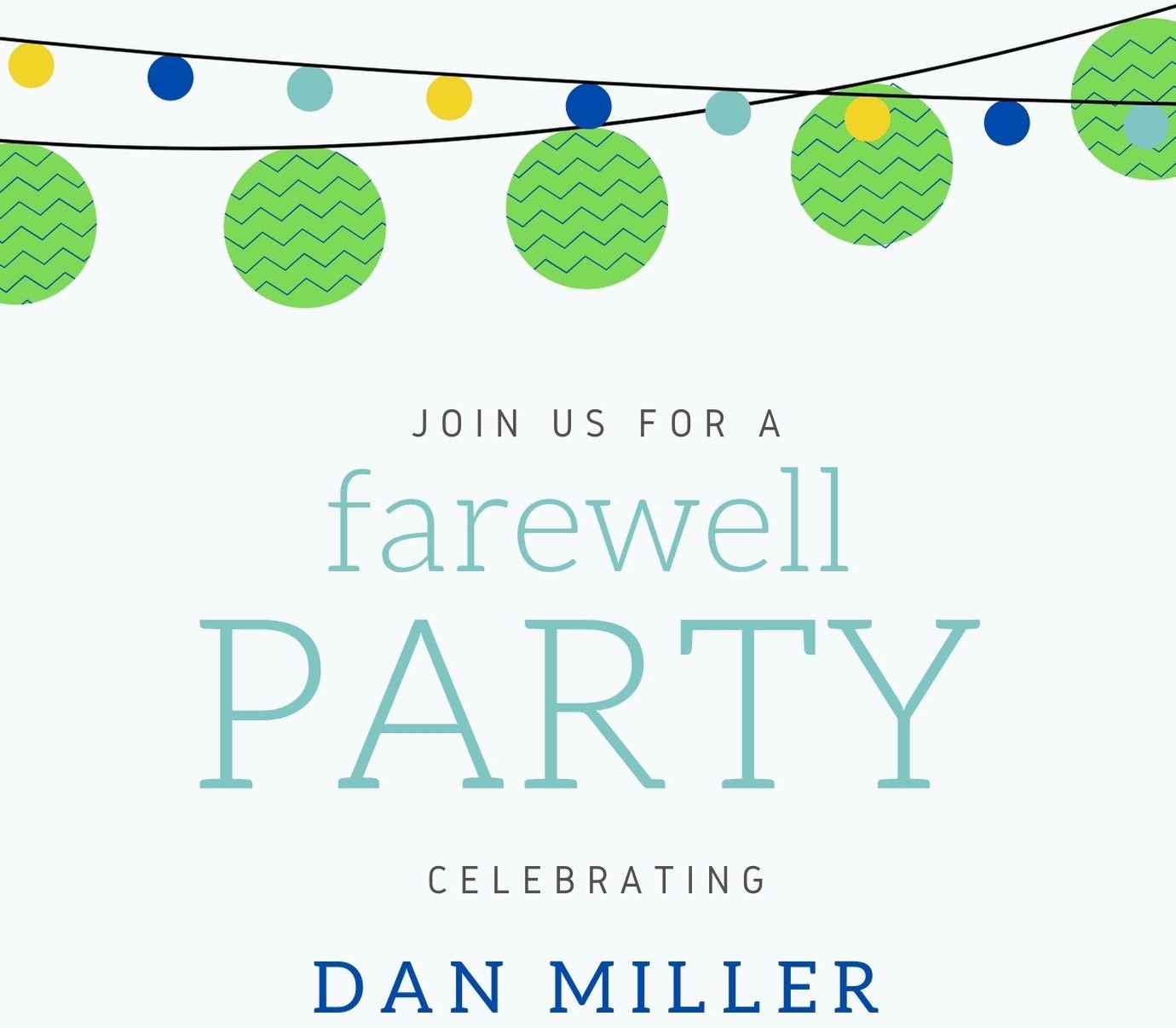 We are looking forward to celebrating with you! It is our hope that we can gather in-person and outside for this event; however, we recognize that should circumstances around COVID19 worsen, we will need to make changes. Social distancing and mask wearing will be required. Any updates will be posted on the homepage of the IMMC website: im.mennonite.net.
As you may know, Dan is passionate about leadership development and equipping pastors. He has asked that financial gifts be directed to the IMMC Leadership Training Fund. Checks should be made out to the Indiana-Michigan Mennonite Conference with Leadership Training Fund in the Memo.