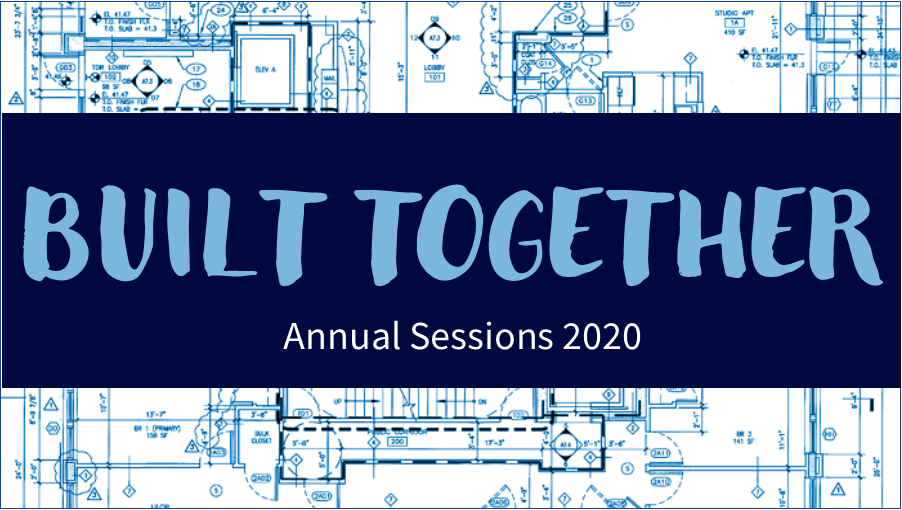 "So then you are no longer strangers and aliens, but you are citizens with the saints and also members of the household of God, built upon the foundation of the apostles and prophets, with Christ Jesus himself as the cornerstone."
(Eph. 2:19-21 NRSV)
God is in the building business, and our conference is up for a remodel!
The Goshen Regional Council is excited to welcome you to Annual Sessions 2020 this summer, June 18-20.  Guest preacher and presenter Safwat Marzouk (author of recently published Intercultural Church: a biblical vision for an age of migration), along with our theme verses (Ephesians 2:1-11), will challenge us to consider how God is "building together" the varied people and congregations of a newly emerging Indiana-Michigan Mennonite Conference.
We'll meet for work and worship in three Goshen churches, and enjoy food and fellowship Thursday evening with a catered meal downtown. Our work together will include discerning a possible partner relationship with the Shirati diocese of Tanzania, and how we want to define our connections as congregations. In addition there will be opportunity for outings and workshops, conversations with reps from denominational agencies, and story-telling from our congregations. We hope you will join us!
More information regarding schedule and registration will be available shortly.
2020 Reports from MCUSA Related Agencies